Human capital management (HCM) is a field that is always changing as new methods of managing employees become available. Artificial intelligence (AI) has been at the forefront of the shift away from manual timekeeping in favor of more sophisticated and accurate systems. CloudApper AI TimeClock is one such innovative solution; it is an effective tool that connects with UKG HCM and promises to usher in a new age of efficiency, accuracy, and employee empowerment in the realm of time tracking.
The Evolution of Time Tracking
The days of punch cards and manual time clocks, which were prone to mistakes and time theft, are long gone. The advent of digital technology has allowed for the development of innovative time tracking systems that utilize artificial intelligence to improve productivity and morale in the workplace. This development is furthered by CloudApper AI TimeClock, which not only introduces precise time monitoring but also self-service capabilities, different time recording modes, and individualized help.
The Power of Integration
Integrating with UKG HCM, a market leader in human resource management software, is just one of the many ways in which CloudApper AI TimeClock stands out. This combination of cutting-edge AI tools and a full-featured HCM platform provides organizations with a comprehensive answer to their time tracking requirements while also boosting their capacity for managing their employees as a whole.
Cost Saving and Efficiency Enhancement
The bottom line might take a serious hit if employees aren't able to manage their time effectively. CloudApper AI TimeClock solves this problem by making it possible to manage time without any human intervention, therefore removing the need for manual data entry and the associated inaccuracies. The merican Payroll Association estimates that businesses may save up to five percent of their total payroll budget by implementing an automated time and attendance system. Any HR decision-maker serious about improving HCM processes should seriously consider utilizing CloudApper AI TimeClock in light of the potential savings it offers.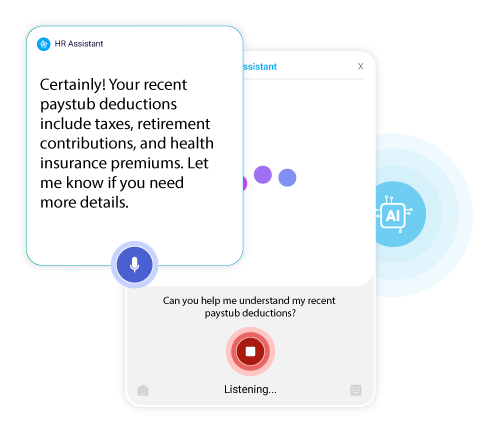 Empowering Employees Through Self-Service
When workers have a say in how they work, they are more invested in their jobs and more likely to succeed. Employees may now clock in and out, request time off, and access their schedules independently thanks to the self-service capabilities introduced by CloudApper AI TimeClock. This self-service method not only lessens the workload of HR departments, but also empowers workers by giving them more say over their job responsibilities.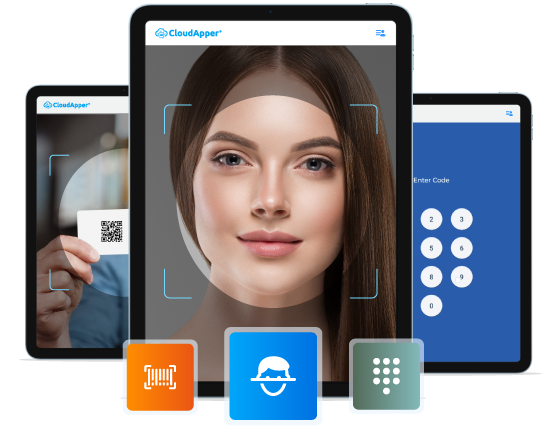 Multiple Time Capture Modes for Flexibility
When it comes to timekeeping, CloudApper AI TimeClock is aware that every company has unique requirements. Face recognition, Quick Response (QR) codes, barcodes, and NFC (Near Field Communication) are just some of the time capture modalities available with this system, giving businesses flexibility to pick the approach that works best for them. Because of its adaptability, CloudApper AI TimeClock may be easily incorporated into any company's existing processes.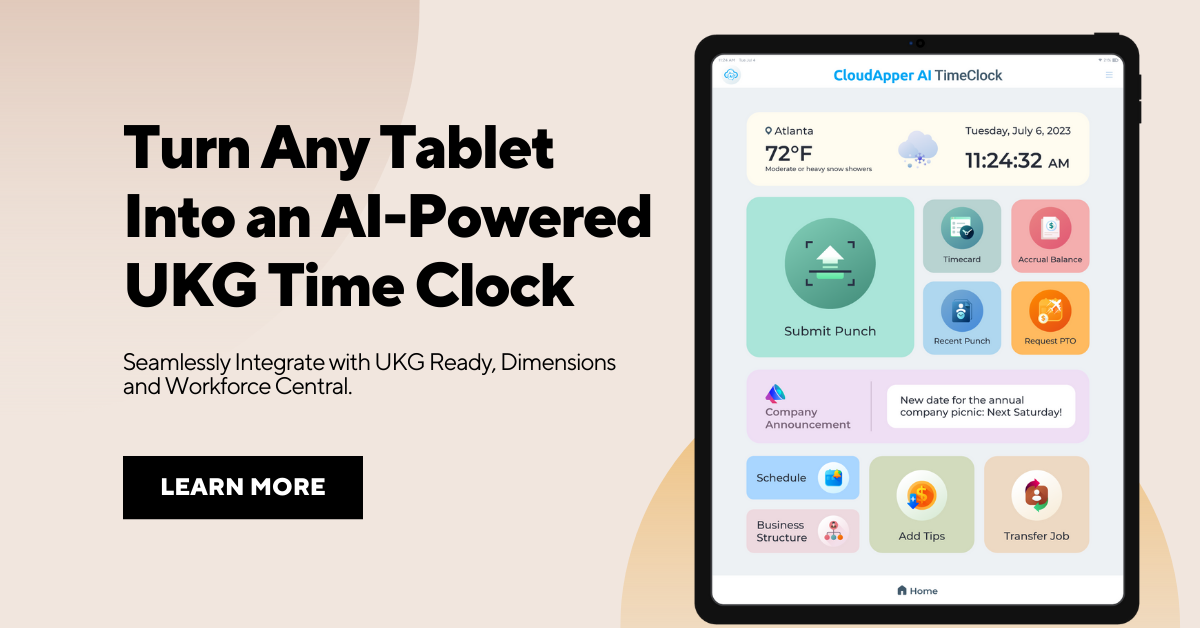 Personalized Assistance with AI
In addition to automating tasks, AI might provide one-on-one support. Chatbots powered by artificial intelligence (AI) in CloudApper AI TimeClock respond instantly to staff questions about HR policies. Staff members can, for instance, enquire about their vacation time, view their HR benefits, and get help with health insurance policies. In addition to improving the employee experience, this individualized assistance eases the burden on HR by promptly responding to frequently asked questions.

How CloudApper AI TimeClock Integrates AI with UKG HCM
Integrating CloudApper AI TimeClock with UKG HCM is a seamless process designed to enhance the efficiency and accuracy of your time tracking operations. Here's a breakdown of how the integration works:
Load Corporate Data: To kick start the process, you can easily upload corporate data such as HR documents and UKG time cards. This data serves as the foundation for training the AI and Language Model (LLM). The AI algorithms learn from this data to understand your organization's unique requirements and specific workflows.
Define User Experience: With CloudApper AI TimeClock's intuitive drag-and-drop designer, you have the power to define the user experience according to your preferences. This feature allows you to customize the interface, ensuring that it aligns seamlessly with your existing UKG HCM setup and caters to your employees' needs.
Instant AI Enhancement: CloudApper's AI platform then takes over, instantly enhancing your existing UKG HCM solution with AI capabilities. The best part? There's no need for complex development processes or in-house AI expertise. CloudApper AI TimeClock streamlines the entire integration journey, ensuring that you can leverage the power of AI without burdening your resources.
By combining the strength of CloudApper AI TimeClock with the robust features of UKG HCM, you create a powerful synergy that amplifies your time tracking efficiency, accuracy, and employee experience. This cohesive integration reflects the future of HR technology, where AI-driven solutions seamlessly enhance existing systems, paving the way for smarter, more efficient workforce management.

Making the Case for CloudApper AI TimeClock
There are several reasons why the CloudApper AI TimeClock should be used as part of the UKG HCM system:
Efficiency Boost: Automating time tracking processes saves HR professionals time and energy that they may put toward more important, growth-driving responsibilities.
Cost Savings: CloudApper AI TimeClock helps businesses save money by cutting down on time theft, mistakes, and paperwork.
Employee Empowerment: Features that encourage self-service give workers more control over their time on the job.
Accurate Data: With AI-powered time monitoring, you can count on trustworthy information for better decision making and regulatory compliance.
Seamless Integration: CloudApper AI TimeClock's smooth integration with UKG HCM means minimal downtime for your business and no interruptions to your current procedures.
Personalized Support: The use of chatbots powered by AI helps employees get their questions answered quickly, which boosts morale and decreases HR's burden.
Embrace the Future of Time Tracking
Time monitoring solutions driven by artificial intelligence, such as CloudApper AI TimeClock, are integral to the future of UKG HCM. As HR continues to be disrupted by technology, forward-thinking companies will fare well. By implementing CloudApper AI TimeClock, HR managers can usher in a new era of precision and efficacy in time monitoring, improve the employee experience, and boost productivity.
CloudApper AI TimeClock is the next generation of time clocks. Contact us at [Contact Email or Phone Number] to discuss how this solution may revolutionize your HR procedures and make staff management a breeze. Today is the first day of the rest of your life in a more streamlined, efficient, and empowered workforce.