In the modern environment of business, every investment needs to be analyzed strategically in terms of the possible return it may provide. This is especially true when taking into consideration the incorporation of newly developed technology into previously existing systems. The integration of CloudApper AI TimeClock with UKG platforms gives a compelling opportunity for businesses to maximize their return on investment (ROI). HR decision-makers who are looking for methods to optimize their HR operations and improve staff management should consider taking advantage of this opportunity. In this article, we dig into the many dimensions of return on investment (ROI) that may be realized through the integration of CloudApper AI TimeClock. These dimensions range from quantifiable cost reductions to intangible gains in operational efficiency. Our goal is to give HR professionals the knowledge they need to make educated decisions that have a positive impact on their organization's bottom line by examining the practical advantages of this integration and sharing our findings with them.
The Cost-Saving Advantages
Any company that has the goal of increasing their return on investment should prioritize cost cutting. Traditional approaches to time recording, such as manual punch cards or proprietary UKG time clocks, come with their own set of costs, which add up over the course of using them. On the other side, the CloudApper AI TimeClock provides an option that is both cost-effective and removes a significant portion of these charges. The CloudApper AI TimeClock eliminates the requirement for specialized hardware and the costs associated with its acquisition, leasing, installation, and ongoing maintenance by converting widely accessible tablets running iOS and Android into AI-enabled time monitoring devices. The use of this uncomplicated strategy results in significant cost reductions up front as well as lower outlays throughout the course of the organization's lifetime. Additionally, the capability of capturing employee punch inputs through numerous modalities, such as Face-ID, PIN, Barcode/QR Code, and NFC, greatly simplifies the process and decreases the danger of time theft or buddy punching. As a consequence of this, businesses who implement CloudApper AI TimeClock have the ability to reinvest the money they save into other strategic endeavors, which ultimately improves the organization's overall financial health.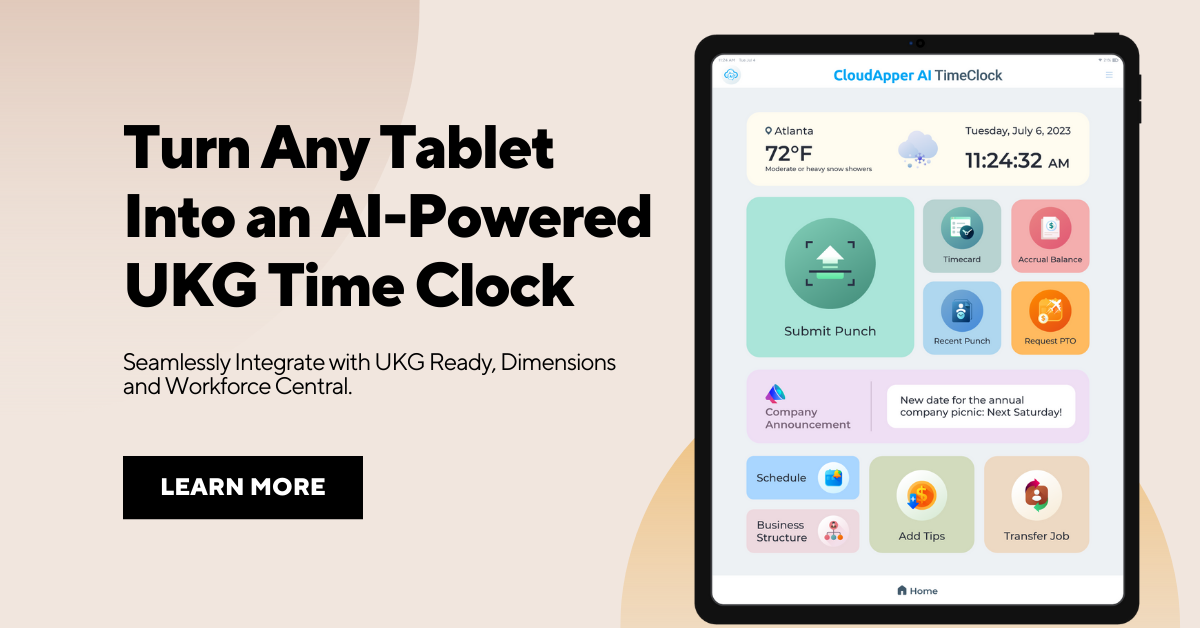 Operational Efficiency Amplified
The integration of CloudApper AI TimeClock with UKG platforms not only results in savings on direct costs but also considerably increases operational efficiency. Traditional methods of time monitoring are frequently prone to mistakes, which may occur as a result of human data input, incorrect interpretation, or faults caused by outmoded gear. These kinds of mistakes can result in improper salary estimates, the squandering of administrative efforts, and even breaches of compliance regulations. These worries are eliminated as a result of the AI-driven precision of the CloudApper AI TimeClock, which ensures accurate time tracking and automatic calculations. In addition, thanks to CloudApper AI TimeClock's employee self-service features, staff members are given the ability to handle their own time-related information on their own. The workload for HR employees is lightened as a result, and they are freed up to concentrate on more strategic endeavors rather than mundane administrative activities. In order to further improve operational efficiency, customization capabilities, such as configurable self-service choices, data fields, processes, and reporting, can be added to a system. This allows the system to be adapted to match the requirements of a particular business.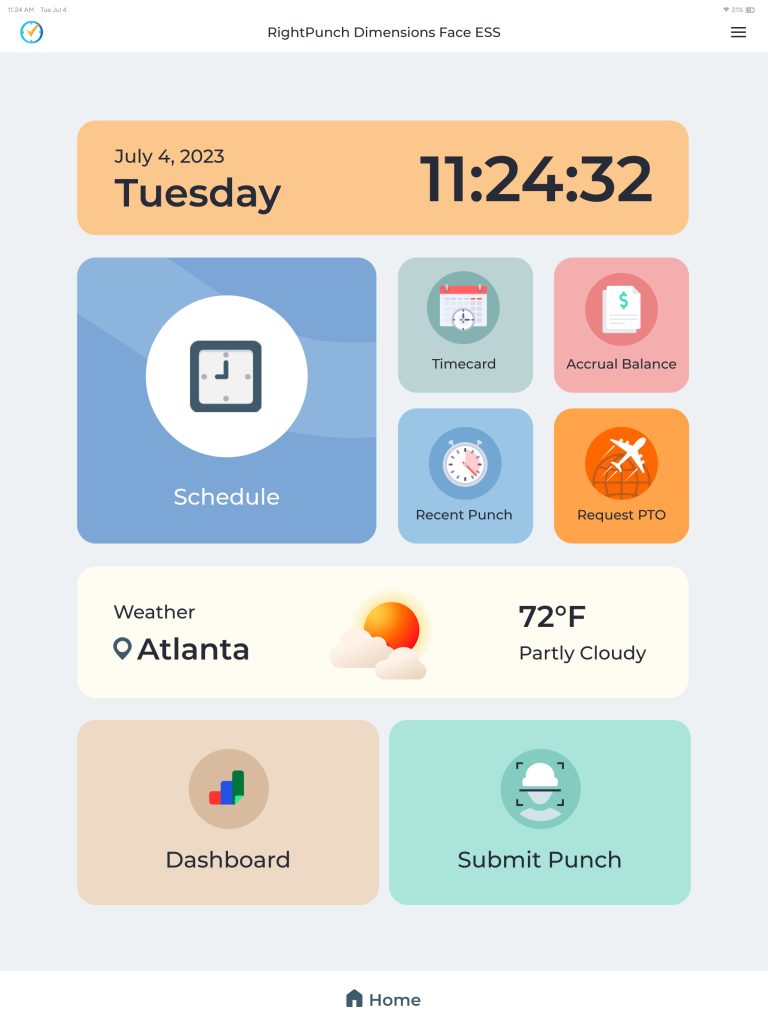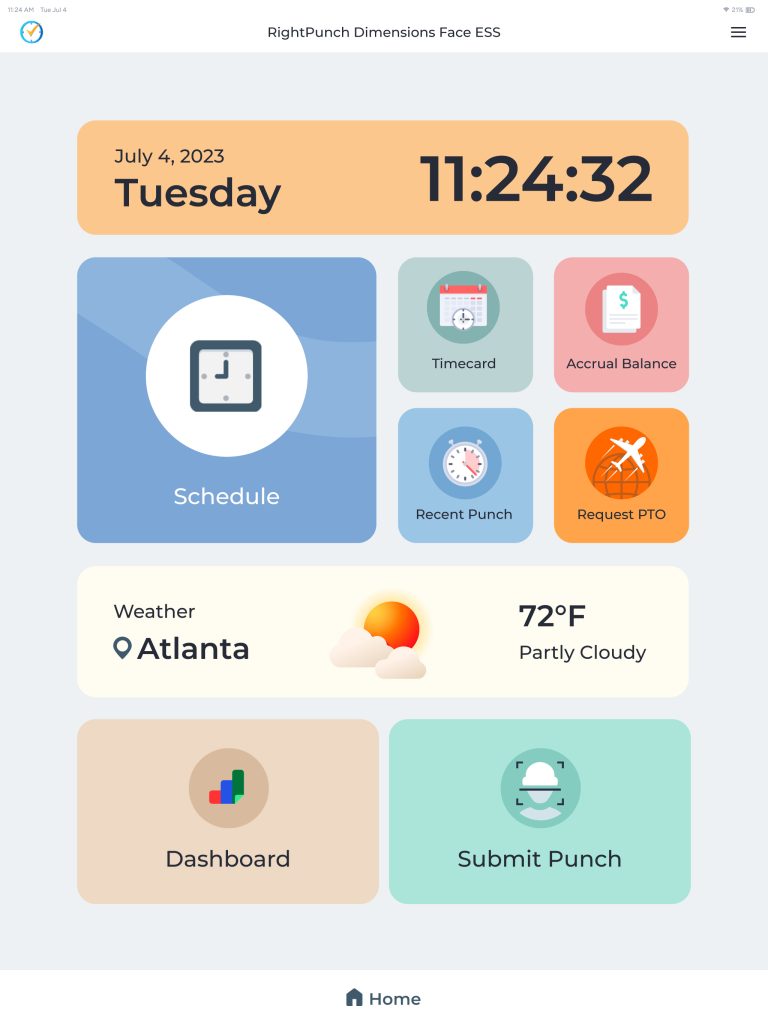 A Seamless Fit for UKG Platforms
The fact that CloudApper AI TimeClock is compatible with platforms such as UKG Pro, Ready, WFC, and Dimensions provides a level of integration simplicity that boosts its potential return on investment (ROI). Companies who use UKG products are already aware of the need for effective human resource management, which is why the integration with CloudApper AI TimeClock was a natural next step in their quest to improve their HR practices. The seamless transfer and little disturbance to existing HR procedures are ensured by the intuitive interoperability of the two systems. The final result is a productive partnership that makes the time tracking, attendance management, and employee self-service features as efficient as possible.
Elevating Employee Experience and Productivity
By integrating CloudApper AI TimeClock, you may maximize your return on investment (ROI) in a way that is indirect but yet significantly beneficial by improving the employee experience. Employees get the benefits of the ease and comfort provided by contemporary techniques of time tracking, which do away with laborious and time-consuming manual duties. Together, the simplicity of submitting punches through common devices such as tablets and smartphones and the assistance of artificial intelligence in interactions develop a workforce that is more engaged and empowered. The capability of the CloudApper AI TimeClock to collect relevant information through natural dialogues helps to further expedite the application process for available jobs. This demonstrates the potential for the solution to transcend time monitoring and affect a variety of HR tasks.
Conclusion: A Multiplicative ROI Effect
The potential return on investment (ROI) of integrating CloudApper AI TimeClock with UKG platforms goes beyond basic mathematics; it has a multiplicative impact that includes cost savings, operational efficiency, enhanced employee experience, and other benefits. The CloudApper AI TimeClock opens the door to a large increase in ROI by lowering the costs associated with traditional time clocks, improving operational efficiency through AI-driven accuracy and employee self-service, and integrating easily with UKG solutions. All of these factors contribute to an increase in operational efficiency. Leaders in human resources have the chance to steer their organizations toward real financial and operational gains while also adopting cutting-edge technology that is in line with the development trajectory of their organizations. It is time to explore incorporating CloudApper AI TimeClock into your HR management strategy so that you may have access to these benefits and unleash the real ROI potential that is available.
Embrace CloudApper AI TimeClock Today
The maximization of return on investment is not only a corporate goal; rather, it is a strategic necessity. By connecting cost reductions, operational efficiency, and an increased employee experience, CloudApper AI TimeClock provides a clear road to attaining this aim. It is impossible to overstate the importance of your job as decision-makers in HR to the overall performance of your firm. When you implement the CloudApper AI TimeClock in your business, you're not only bringing in a new piece of technology; you're also bringing in a revolutionary force that makes a positive impact on your company's bottom line. Get in touch with us to schedule a consultation and learn how the CloudApper AI TimeClock may help your company maximize its return on investment (ROI) and find a future in which HR processes will be improved and financial advantages will be realized.