To keep up with the rapid pace of modern business, companies are always looking for methods to improve efficiency and output. When it comes to managing a company's staff efficiently, human capital management (HCM) solutions are indispensable, and UKG Pro is one of the most prominent HCM platforms available. As organizations develop and look for ways to enhance their HR procedures, it is crucial that they use automation and AI. CloudApper AI is a cutting-edge HCM automation technology that integrates easily with UKG Pro, allowing businesses to harness the power of AI to enhance their HR processes.
Learn About CloudApper AI, the Future of HCM Automation
With CloudApper AI, businesses can automate their human resource processes from end to end, resulting in unprecedented levels of employee engagement. This platform revolutionizes HR procedures, improves the employee experience, and boosts productivity by using the power of artificial intelligence and two-way communication.
Integrates Effortlessly with UKG Pro
Integration with pre existing infrastructure is a major consideration when launching any automation platform. By integrating with UKG Pro, CloudApper AI allays this worry and maximizes the efficacy of both solutions simultaneously.
Streamlining HR Requests and Inquiries
Human Resources (HR) regularly gets a high amount of requests and enquiries from workers, which must be processed efficiently. With CloudApper AI's 2-way communication function, workers can easily access and submit HCM data with only a few words. Platform automated replies, provides real-time data updates, and guarantees employees receive prompt, accurate support.
Employee Self-Service Empowered by AI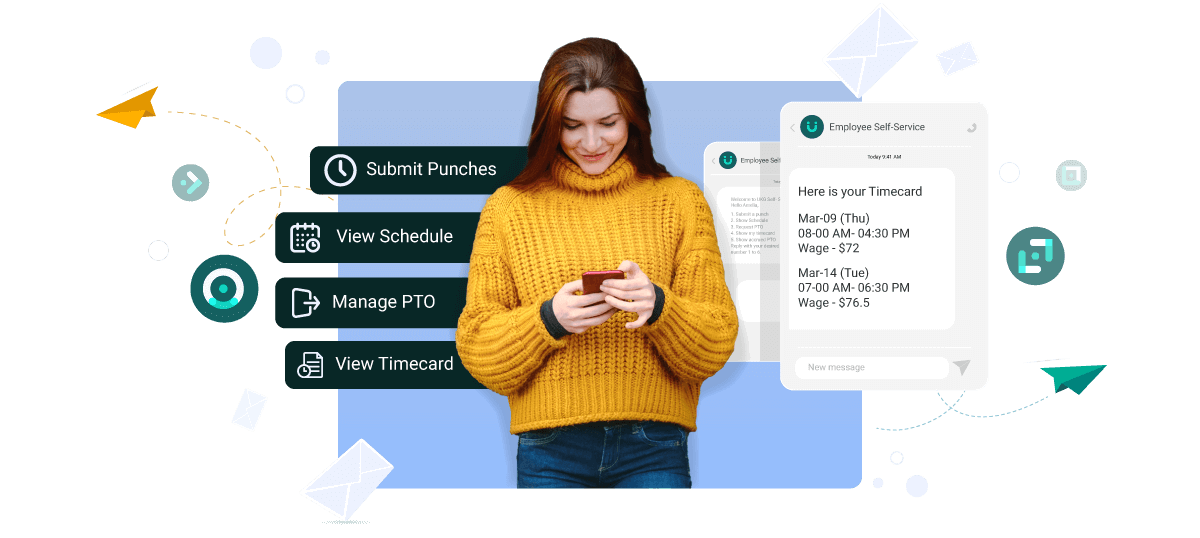 SCloudApper AI's self-service features reduce HR staff's effort while encouraging a spirit of independence among employees. Through the use of SMS or messaging applications, workers may check their schedules, time cards, and accrual amounts at any time. They may also easily submit time off requests and compete for available shifts, which simplifies HR operations.
AI-Driven Surveys and Employee Feedback
Businesses that care about their work environment and culture know how important it is to hear from their staff. The AI-driven survey function in CloudApper AI allows for the automatic completion of surveys based on the replies of employees. This automation streamlines the feedback process and makes it easier for HR to make data-driven decisions.
Automated Notifications and Alerts
It's crucial to keep staff members abreast of company news, policy shifts, and impending events. Notifications and alerts may be sent to staff members through SMS, email, push notifications, Slack, Mattermost, and WhatsApp, all of which are automated by CloudApper AI.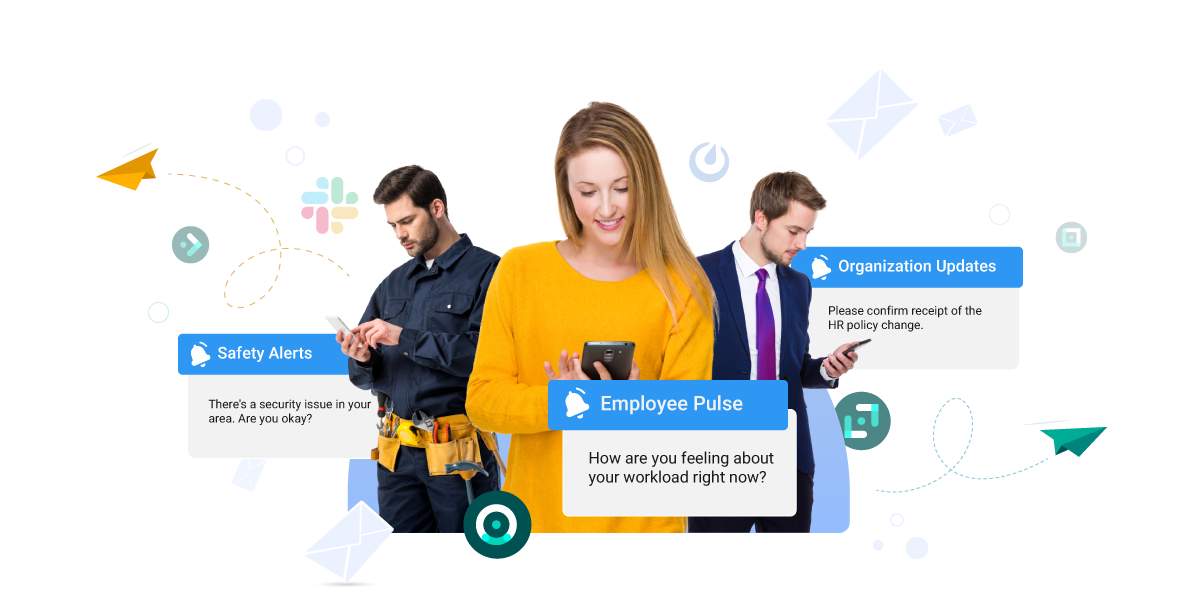 Transforming HR with AI
CloudApper AI may be used to automate a wide range of HR activities, including recruitment, onboarding, and other talent management procedures, in addition to expediting employee enquiries and self-service alternatives. Because of the platform's adaptability, HR processes may be optimized and efficiency increased in ways that are unique to each business.
In The End
In today's dynamic business environment, HCM automation is no longer a nice-to-have for companies that want to improve their methods of labor management and human resources administration. With its seamless integration with UKG Pro, CloudApper AI has the potential to revolutionize HR operations through the use of artificial intelligence. Improved employee engagement, productivity, and efficiency are the results of CloudApper AI's use of automation to streamline HR requests and enquiries, promote employee self-service, and streamline operations. Make use of CloudApper's AI to maximize productivity immediately.