Businesses in today's fast-paced and technologically-advanced world are always on the lookout for new ways to improve efficiency and boost employee experience inside the company. The CloudApper AI platform provides an iPad/tablet-based time capture application that significantly improves the way UKG & other leading HCM solution users manage employee self-service functionalities. In addition to supporting biometric authentication (facial recognition), PIN entry, barcode/QR code scanning, and near field communication (NFC), this high-tech time clock offers a plethora of convenient self-service options for workers. These include access to their own work schedules, time cards, accrual balances, most recent punches, paid time off requests, tips, and shift cover submissions.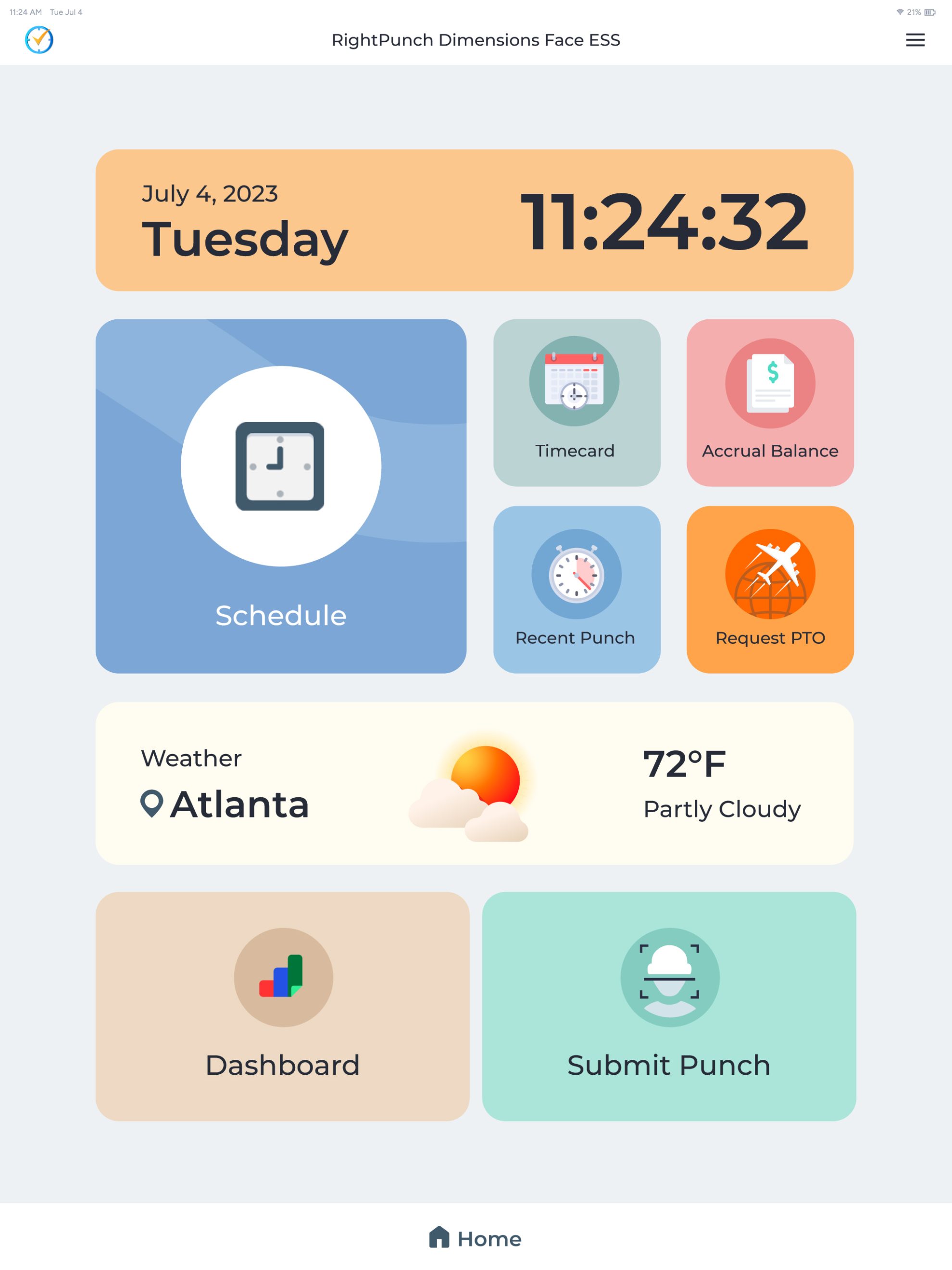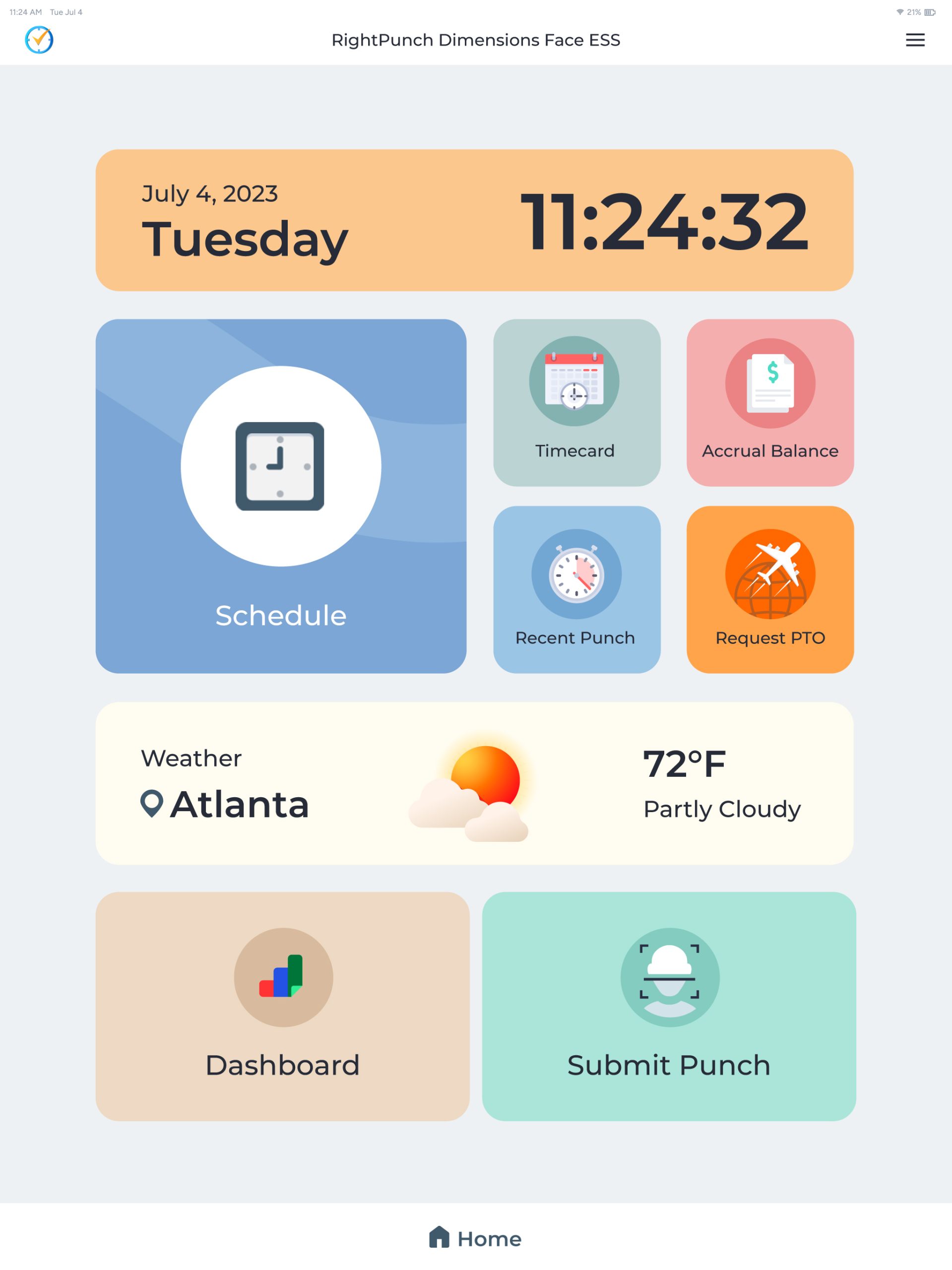 UKG Intouch VS CloudApper AI iPad/Tablet Based Time Clock
Despite both time clocks having ESS functionalities, UKG time clocks that must be fixed on the wall can be an issue for many UKG customers. CloudApper AI's time tracking app for iPads and Android tablets is the best option in situations like these for efficient workforce management in the contemporary day.
CloudApper AI Time Clock surpasses UKG Intouch Time Clock with its device independence, mobility, multiple time capture modes, integration capabilities, and cost-effectiveness. It leverages existing iPad/tablet devices, offers flexibility, supports facial recognition, pin, barcode/QR code, and NFC time capture, seamlessly integrates with HCM systems, and provides significant cost savings. Choose CloudApper AI Time Clock for efficient, accurate, and convenient time and attendance management while optimizing costs and leveraging existing resources.
Improved Employee Experience
The fact that the iPad/tablet-based time collection application may provide workers with a unique and engaging experience is a major selling point. The iPad/tablet solution offers a more dynamic and user-friendly interface than a traditional wall-mounted time clock. By using an iPad or tablet to access the time clock application, workers are presented with a user experience that is both familiar and easy to use, since it is similar to that of the smartphones and tablets they are used to. Increased staff engagement and happiness result from the system's familiarity and ease of use.
Multiple Time-Recording Choices
The tablet and iPad-based time tracking app provides its users with a number of different ways to log their working hours. No more badges or cards are needed when employees may just have their faces scanned to punch in and out. This touchless procedure not only saves time but also makes the workplace safer and cleaner. In addition to the traditional punch clock, employees now have the option of using PIN entry, barcode/QR code scanning, and near field communication (NFC) to record their working hours.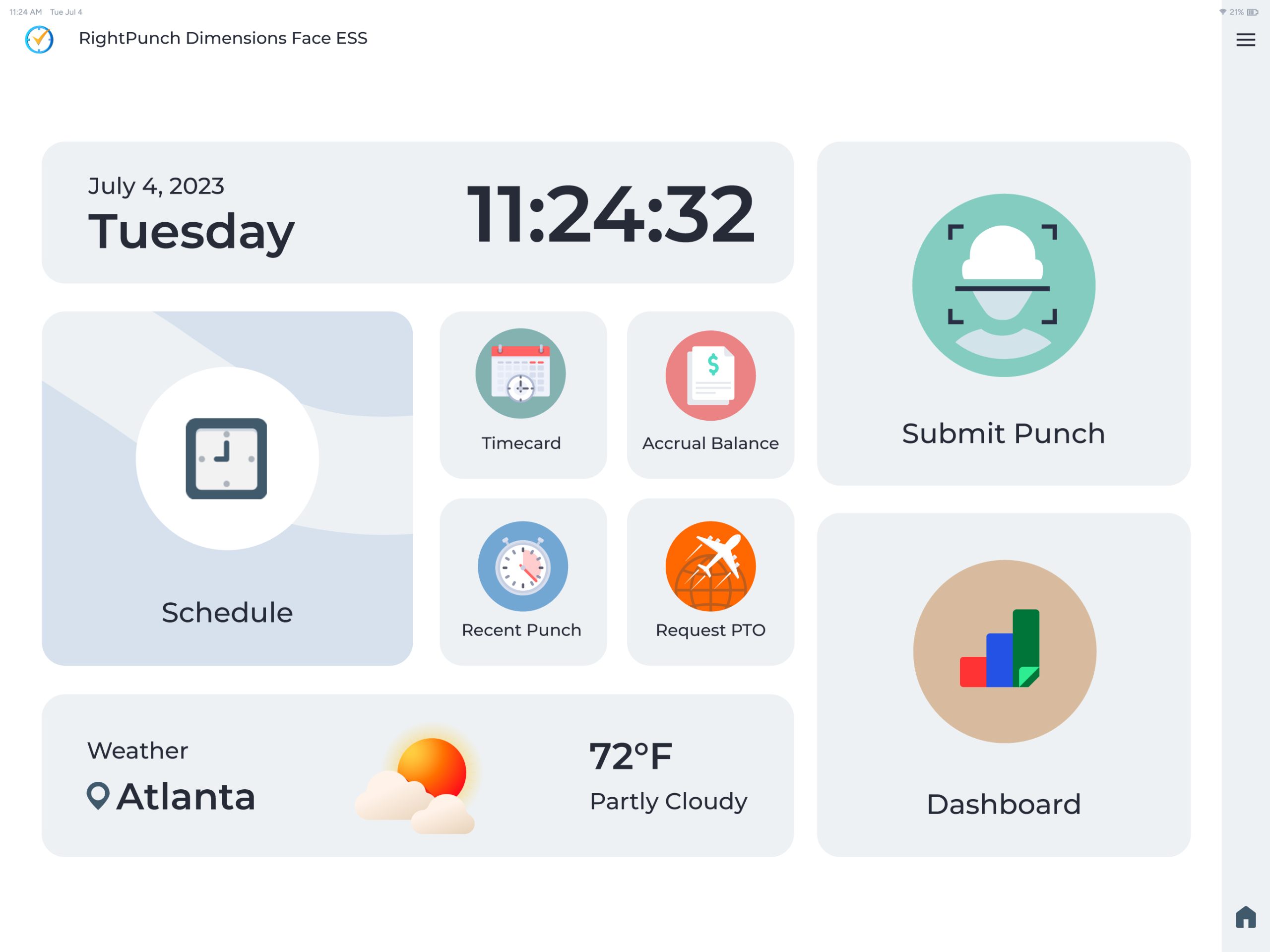 Empowering Employee Self-Service
The time tracking system provided by CloudApper AI revolutionizes the self-service options available to workers. Employees have greater control over their time-related information and requests when they can access schedules, timecards, accrual balances, recent punches, PTO requests, tip submissions, and shift cover requests from iPads or tablets. As a result, they are less reliant on manual procedures and administrative employees, and more able to take charge of their own calendars, leave management, and other areas of their job. Giving workers access to self-service options helps firms cut down on administrative time, boost accuracy, and reallocate HR resources to higher-level projects.
Integration Into UKG and Other Top HCM Systems
The time tracking app for iPads and other tablets is fully compatible with UKG and other industry-leading HCM software, allowing for a streamlined data flow. CloudApper AI's powerful integration capabilities remove the need for manual data entry and reduce the risk of mistakes by syncing employee time and attendance data taken on iPads or tablets with the HCM system in real time. By streamlining processes and providing real-time access to workforce statistics, this connection helps businesses make more well-informed decisions.
Reporting and Monitoring in Real Time
Organizations have access to real-time tracking and reporting capabilities with the iPad/tablet based time capture application. Managers and supervisors may keep tabs on employees' clock-ins and clock-outs in real time, giving them the information they need to handle issues as they arise and make timely changes to schedules and assignments. The ability to provide in-depth reports on time and attendance indicators like hours worked, overtime, and attendance patterns equips businesses with the knowledge they need to refine their approaches to workforce management. Decisions about budgeting, employment levels, and adhering to labor laws can all benefit from these observations.
Improved Safety and Regulation Compliance
The comprehensive mechanisms in place for the time tracking software for iPads and tablets focus security and compliance. By accurately identifying each worker, facial recognition software eliminates the possibility of buddy punching or other forms of time fraud. Important employee information is encrypted within the application to protect its secrecy and authenticity. Businesses can safeguard employee information and guarantee conformity with data protection laws by using accepted security practices.
Conclusion
The CloudApper AI time tracking software for iPad/tablets is an effective means of incorporating bespoke employee self-service capabilities into UKG and other market-leading HCM solutions. Face recognition, PIN entry, barcode/QR code scanning, and near field communication (NFC) allow workers to easily log their time while taking advantage of the system's self-service perks. The iPad/tablet-based solution is preferable to conventional wall-mounted time clocks because it provides a better user experience, allows for more varied methods of time collection, and integrates easily with human resource management systems. Organizations may improve operational efficiency, employee satisfaction, and empowerment, all via the use of this cutting-edge technology to revamp personnel management.
Using CloudApper AI's time capture software for iPads and other tablets, you can elevate your company's approach to time and attendance management and bring out the best in your employees.