Data management is an important part of running a business, especially in the current digital age. HR data needs to be managed well and correctly for companies to get the best performance, retention, and satisfaction from their employees. This is where CloudApper Reports comes in. CloudApper Reports is a highly configurable and powerful data management solution for UKG. This solution enables UKG users with effective data management and personalized reports to inform important decision-makers.
UKG Data Management With CloudApper Reports
Let's explore why CloudApper Reports is the future of UKG data management and the way CloudApper enhances UKG solutions it can revolutionize HR data management for businesses of all sizes.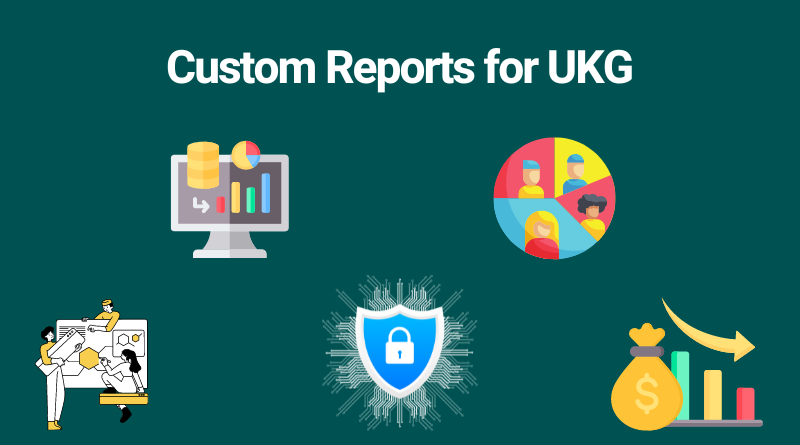 Efficient data management
CloudApper Reports makes it easier to manage HR data by automating the way data is processed and reports are made. This means that employees don't have to process data and make reports by hand, which saves companies time and money. CloudApper Reports lets businesses connect to UKG solutions and other systems so that they can process large amounts of complex data more quickly.
The platform has an understandable and straightforward user interface. As a result, HR managers and other decision-makers have instantaneous access to the information they require to make sound judgments. In addition to providing a streamlined and personalized experience, CloudApper Reports enables businesses to adapt their data management procedures to their own requirements.
Customizable Reports
The flexibility of CloudApper Reports templates is a major benefit. Businesses can easily create custom reports for their unique data management requirements using a drag-and-drop-style platform. The system has the ability to generate a variety of report types, including charts, master-detail reports, and tabular reports.
Accessing the reports is also possible via CloudApper's mobile app or a web browser (Android & iOS). The system also lets you export data to PDF, Excel, and HTML to make things even easier. Because of this adaptability, important decision-makers may get their hands on HR information in whichever format works best for them.
Interactive Dashboard
CloudApper also gives businesses a dynamic dashboard for viewing HR information in real-time. The dashboard shows key HR parameters such as turnover, absenteeism, and performance at a glance. HR professionals can then use this information to make more informed strategic decisions based on the recurring themes and patterns they discover in their HR data.
The dashboard can be modified to fit the specific requirements of any organization. Through the platform's ability to create numerous dashboards with various visuals, top decision-makers can access the HR data they require in real-time.
Data Security
With CloudApper Reports your information is safe. The platform encrypts all data, both while it is in transit and at rest. Additionally, the business can alter data security settings to meet its specific needs. This safeguards HR information against theft, tampering, and erasure.
CloudApper Reports not only lets enterprises create reports, but it also lets them back up and recover their data. If human resources data is lost, it is easy to get it back and doesn't require any extra resources or staff.
Cost-Effective Solution
For organizations of any size, CloudApper Reports is an affordable option. It is possible for small and medium-sized organizations to use the platform because it does not necessitate the purchase of costly gear or software. The platform's flexible workflows and reporting also allow firms to meet their specific data management requirements at a reasonable cost.
CloudApper's custom report is the way that UKG data will be managed in the future. The platform gives businesses effective and adaptable workflows for managing data, personalized reports, an engaging dashboard, and strong security for their data. Businesses of any size can use CloudApper Reports because it is also a cost-effective solution. With CloudApper Reports, businesses can make it easier to manage their HR data, save time and money, and make strategic decisions that are well-informed.